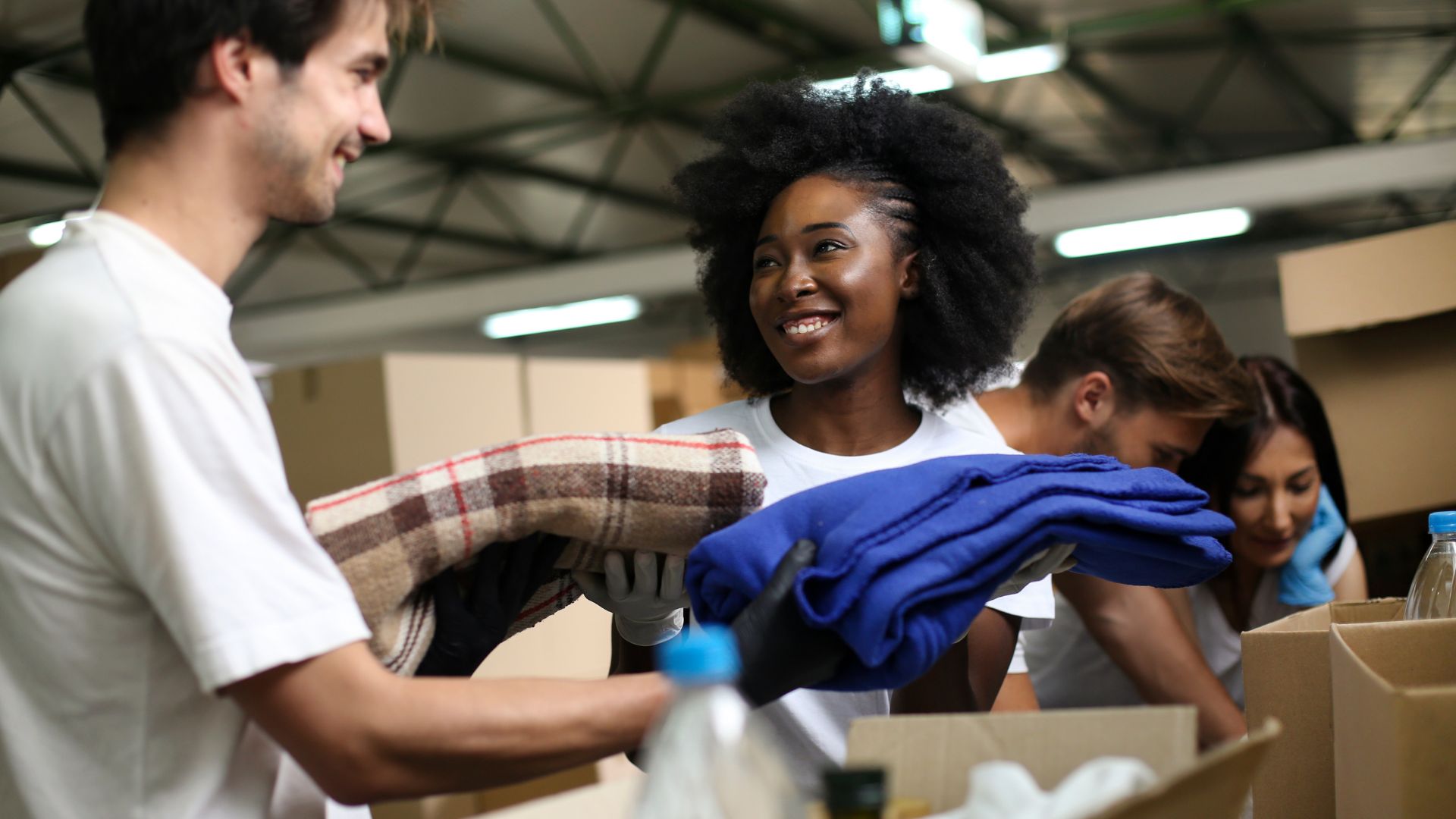 The winter is challenging enough, but it's especially challenging for those who don't have the money to meet their essential needs. No one should have to struggle to stay warm, clean, and healthy during the colder months. This is why charities are looking for these specific items from generous donors this season. Taking the time to give back to your community is impactful for so many reasons. Celebrate the season of giving back. Here are 14 of charities' most heavily requested items that you can find right here at Wholesale Sock Deals.
Donate to Charity This Season With These Items
Think of your basic needs during the wintertime: warmth, nourishment, hygiene, and shelter. For too many, obtaining these essential needs is a struggle. Donate to charity and help your community thrive again. Creating or purchasing hygiene kits with these items can make a difference to those who need them the most.
Hygiene Kits
Basic hygiene kits are packed with all of the essentials to help maintain pristine hygiene. These kits come with deodorant, shaving cream, antibiotic ointment, toothpaste, a razor, a comb, a toothbrush, and an emery board.
Cleanliness is a need. Without proper hygiene, people are more prone to unwanted illnesses, and this is especially true during the colder months. Donate hygiene kits and help dozens of people stay healthy and clean.
Sleeping Bags
The unfortunate reality is that thousands of people are left on the streets without a safe, warm place to sleep. Although a bed would be ideal, offering a durable, insulated, and waterproof sleeping bag is the next best thing. These sleeping bags are made specifically for cold weather, too.
Bundles of Blankets, Hats, Gloves and More
These fleece blankets, hats, and gloves come highly requested from charities. Many people cannot afford new winterwear and are forced to wear worn or dirty items. These items come in a bulk pack of 36, so you can help more people stay warm in the winter.
Cleaning Wipes
Cleaning wipes remain a must-have, especially in the aftermath of a global pandemic. Help people stay clean, healthy, and free of unwanted germs and bacteria with these instant cleaning wipes.
Insect Repellent
Although most bugs die in the winter, in some areas they remain active and rampant. Insect bites are a threat to those sleeping outside or in hazardous conditions. Charities are requesting bottles of insect repellent to help people stay safe and away from unwanted bug bites.
Pain Relief Aids
People living in poverty are prone to more sickness, pain, and inflammation. Unfortunately, a trip to the doctor may be out of the question. Pain relief aids can help soothe some of these symptoms and also provide tremendous relief.
Anti-Itch Gel
Consider putting anti-itch gel into your homemade hygiene kit to soothe insect bites, cold-weather rashes, or infections.
Allergy Aids
It's no secret that allergies start to flare up in the colder months. These travel-size allergy aids are the perfect solution for those struggling with itchy eyes or a runny nose.
Hand Sanitizer
Hand sanitizer is a must-have as sicknesses start to spread in the winter. Help those in your community prevent unwanted illnesses and maintain optimal hygiene with portable hand sanitizers.
Why Nonprofits Need Bulk Toothpaste for Charity
Basic toiletries are something most of us take for granted. However, the cost of these items makes them inaccessible to some. Many of us don't realize that these items directly impact our quality of life. Donating bulk toothpaste for charity along with other toiletries can impact more people than you think.
Bulk Toothpaste and Mouthwash
Maintaining oral health is extremely important, especially when the cost of dentist appointments becomes exorbitant. Donate toothpaste and mouthwash to help others maintain optimal oral hygiene.
Menstrual Products
The cost of menstrual products is at an all-time high. The pink tax places high taxes on these necessary items, making them highly inaccessible. No one should have to go without menstrual products every month. When you buy menstrual products wholesale, especially from Wholesale Sock Deals, the infamous pink tax is taken off. Donating bulk menstrual products can make a huge difference for those who can't afford them.
Deodorant
Deodorant keeps you smelling fresh and clean, and everyone deserves that privilege. What many don't realize is that there are health risks associated with not wearing deodorant. This includes the potential of getting a rash, since your sweat glands become overactive without it. This is why charities are asking people to donate them in bulk.
Shaving Products
Another commonly-forgotten item is shaving products. Everyone should be able to perform basic self-care and self-grooming. Don't forget to include shaving products in your hygiene kit this winter.
Nail Clippers
Last but not least, nail clippers come highly requested by charities, too. Trimming your nails regularly is more important than we realize. Dirt, germs, and bacteria can get stuck under our nails, making us more susceptible to illness.
Make Hygiene Kits for Charity and Give Back
These are just a
few
of the items that charities are requesting this season. If you're looking to celebrate the art of giving back this season, stock up on necessities at Wholesale Sock Deals. You can help hundreds of people stay safe, warm, and healthy this winter. Consider buying these items in bulk to maximize your impact. Bring your community together and make hygiene kits for charity.
References:
Joint Economic Committee
Yahoo! Life
GreenDrop