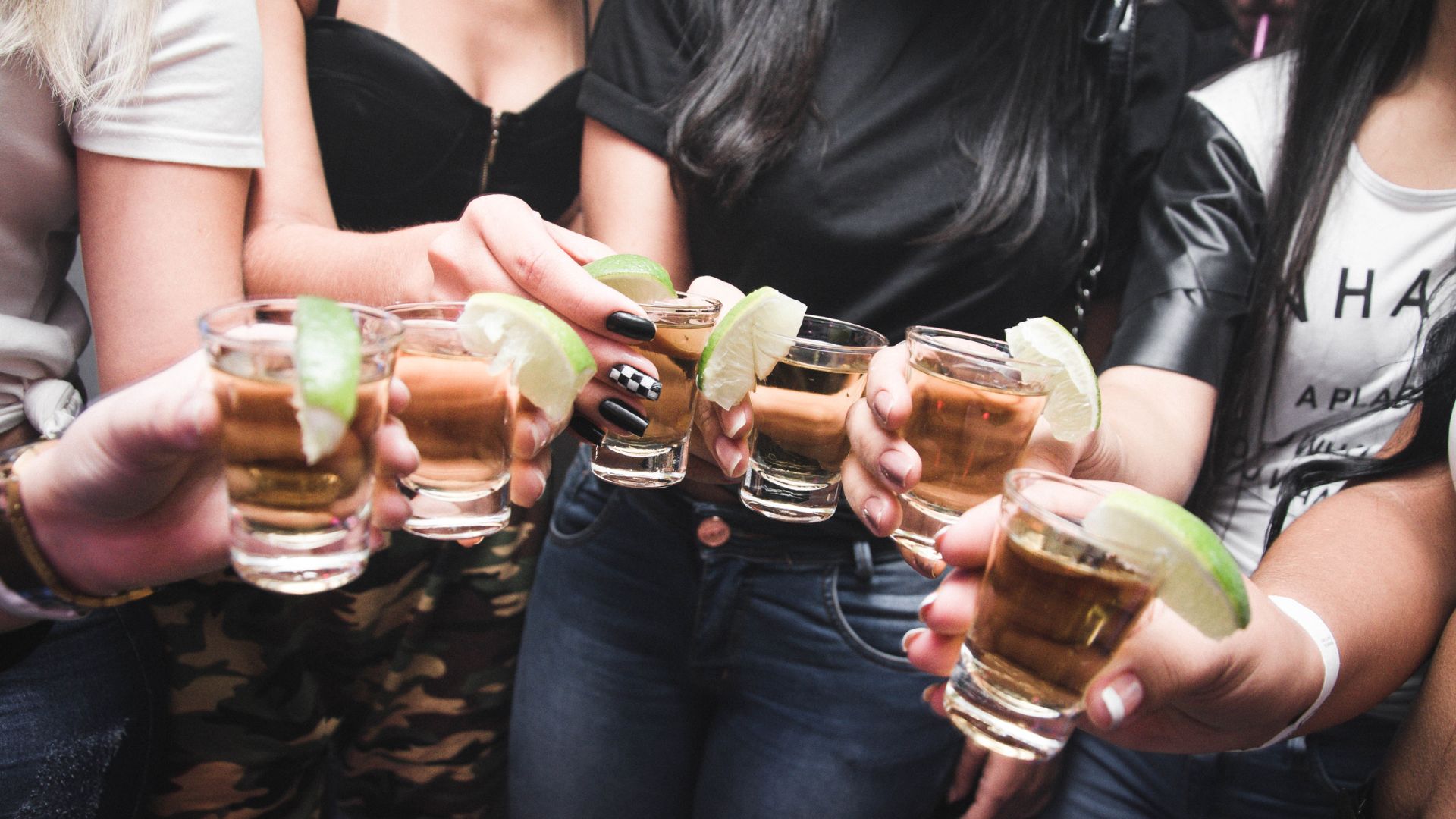 Are you ready to ring in 2023 with a bang? New Year's Eve is about celebrating the triumphs and challenges of the past year and turning over a new chapter. What better way to say goodbye to 2022 and hello to 2023 than with a celebratory shot? These plastic shot glasses are great for parties and events with lots of people. You can pour drinks from your favorite liquors or create fun, specialty shots to enjoy with your friends!
Make Cool Shot Recipes in Wholesale Shot Glasses
Opting for wholesale shot glasses just makes sense when you're hosting a big party. It's fewer dishes to clean at the end of the night, and you can buy as many as you need. This way, you can keep the drinks flowing and the night going as you ring in 2023! Here are some cool shot recipes you can serve on the big night.
Champagne Jell-O Shots
This Champagne Jell-O shot recipe1 offers a fun twist on a classic NYE champagne toast! Using sparkling wine or your champagne of choice, this sweet and bubbly shot packs a delicious punch. It's pretty simple to make, and also aesthetically pleasing! All you'll need is champagne, gelatin, lemonade, sugar, and vodka. Give it a try!
Rainbow Shots
Taste the colors of the rainbow with this eye-catching display of rainbow shots. This unique recipe2 is bound to be a fan-favorite on the eve of 2023. These vibrant shots are perfectly showcased in a clear shot glass and are all made in one shaker! Combining grenadine, orange juice, ice, vodka, lime juice, and blue curacao, you'll get a dazzling combination of colorful shots!
Butternut Rum Lifesaver
If the name itself didn't grab your attention, then this shot3 sure will! Almost too delicious that you'll forget you're drinking alcohol, make sure to drink this sweet concoction responsibly. With Irish cream, butterscotch schnapps, coconut rum, pineapple juice, and topped with whipped cream, this drink is a crowd-pleaser. Prepare a bunch of them, because you're sure to run out fast!
Banana Split Shots
Another decadent creation, these banana split shots4 are power-packed with vodka, creme de banana, vanilla syrup, whipped cream, and a maraschino cherry. This is the closest you'll get to a real banana split, minus all the calories! Enjoy this sweet and fruity creation with care.
Cranberry Kamikaze Shots
For some holiday flavor flare, try out these cranberry kamikaze shots5 and continue to enjoy the tastes of the season. This easy-to-make recipe is great for new and seasoned mixologists alike. Simply combine ice, cranberry vodka, lime juice, triple sec, and shake!
Fun Shooters in Fun Shot Glasses
These wholesale shot glasses are also big enough for shooters! Here are some more fun shooter recipes to celebrate the New Year with.
Champagne Chantilly Shooters
These delicious chantilly cake-inspired shooters are filled with champagne-infused pastry cream and gold sugar. Can you say "yum?!" Bring out the pastry chef in you without all of the mess that comes with baking. This recipe6 offers a bite-size morsel of boozy, cakey goodness. There's no better way to celebrate than to revel in some well-deserved indulgence.
Root Beer Float Shooters
This adorable spin7 on the classic root beer float is a boozy treat! Using only three simple ingredients, you'll prepare these shooters with vanilla ice cream, root liqueur, and root beer. Give it its authentic root beer float appearance with a striped straw, and serve as needed! Sweet with a little bit of depth, this a perfect drink for a 1950s -themed NYE party!
Blackberry Gin Shooters
Fruity, potent, and delightfully sweet, this shooter8 recipe is as visually appealing as it is delicious. You'll need fresh blackberries, gin, simple syrup, lemon juice, and crushed ice to prepare this drink. Muddle the blackberries, combine and shake the liquid, and enjoy responsibly!
Spritzer Shooters
These spritzer shooters are delightfully fizzy, sweet, and also pack a punch! Similar to a mimosa, this drink9 requires orange juice, vodka, and sprite to give it its bubbly and sweet taste. Garnish with rosemary sprigs and lemon slices to really WOW your guests!
Apple Cider Shooters
Not ready to say goodbye to the warm tastes of fall? These apple cider shooters10 can help with that. Using caramel vodka, apple cider, cinnamon, and other tantalizing flavors, this elixir will warm the hearts of your guests. Garnish with apple slices and caramel sauce to take this drink one step further.
White Chocolate Cheesecake Shooters
Champagne? Cheesecake? Need we say more? There is no better combination than champagne and cheesecake. This is why it's a great idea to serve it in shooter11 form. End the evening with a champagne-cheesecake toast, and enjoy this decadent creation with your loved ones. You'll need white chocolate, heavy cream, champagne, graham crackers, and other delicious ingredients for this boozy dessert.
Serve Unique Drinks in a Unique Shot Glass
Need party supplies but want to save money and a trip to the store? Go wholesale! Our plastic shot glasses are amongst thousands of great wholesale
deals
. Stock up on all your necessary party favors and supplies for a safe, happy, and frugal holiday season!



References:
1. Feast + West
2. Brit + Co
7. Brit + Co
10. Brit + Co
11.
The First Year