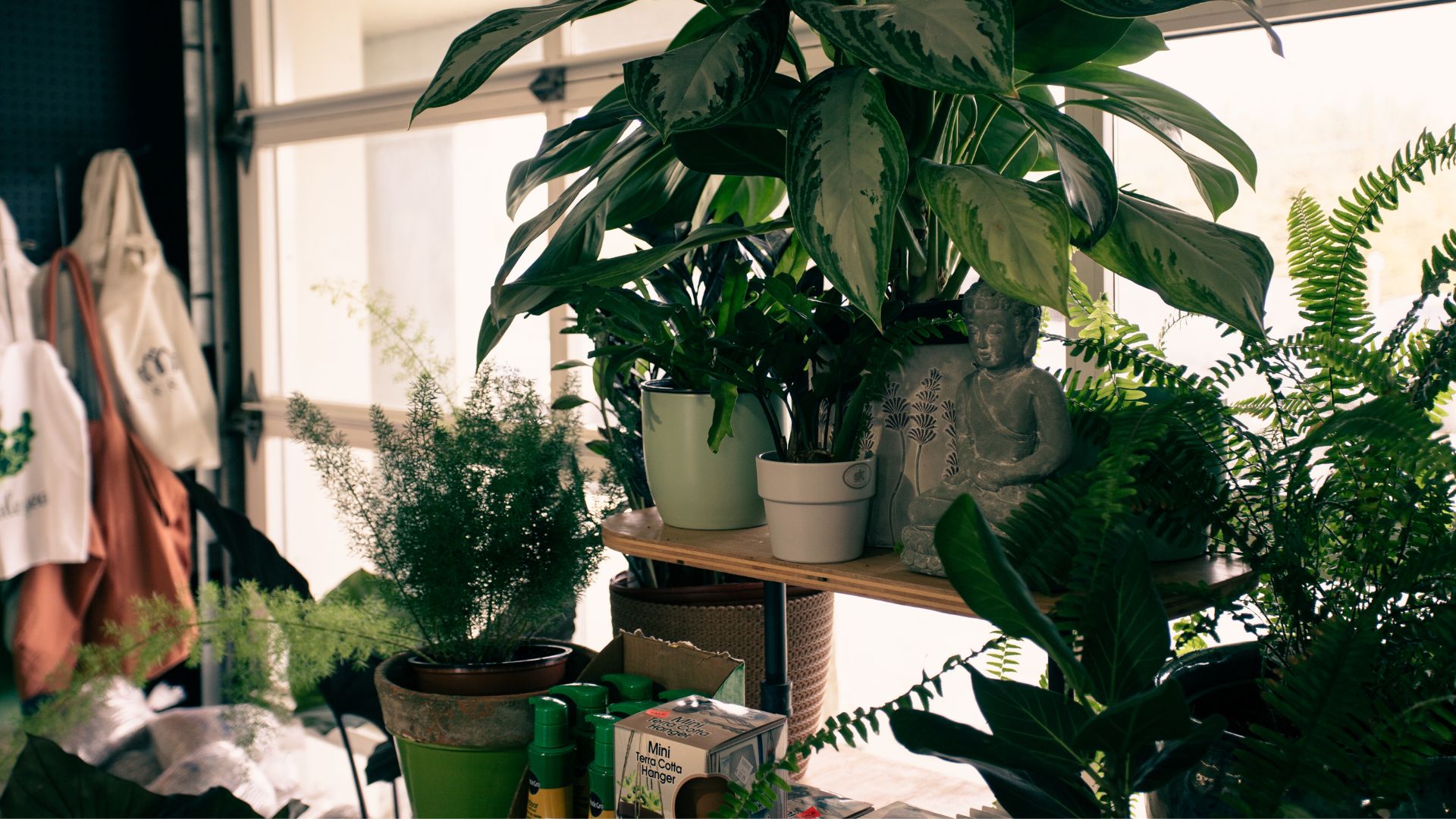 If the pandemic gave us anything, it was houseplants. More people than ever took up a planting and gardening hobby during the Covid-19 pandemic. Why? Probably because we were restless, antsy, and needed something meaningful to do. Tending to houseplants became a healthy outlet for our unused energy, and now 7 in 10 millennials are plant parents.1
If you're still going strong with your pandemic plants, congrats! If you can't stop buying plants, you're not alone, and you'll likely need more pots for plants. Here are some things to keep in mind when picking them out.
Wholesale Pots for Plants: Find a Home for Your Beloved Houseplant
Why do so many people love houseplants so much? As work-from-home culture steadily rises, more people are searching for ways to make their days more enjoyable. Plants do just that. They give meaning. Plants give purpose. They help people feel calmer, lighter, and like they have something to take care of. 18% more people2 bought plants during the Covid-19 pandemic than usual. This is because houseplants are shown to:
However, houseplants aren't just for aesthetics. Many people are starting to grow herbs and vegetables, too. Plants of different species and sizes require different pots to grow in. Whether you're growing edible plants or tending to the visually-pleasing variety, you'll need to find them a home. This is where wholesale pots for plants can play a key role in your plant journey. Buy as many pots as you need, fuel your plant addiction, and never be without a home for your houseplant!
Do I Need Large Pots for Plants?
Not all plants require a large pot. In fact, there are
five
7
standard sizes for plant pots. Based on these sizes, you can grow different things in them. You'll need to do your research when it comes to your plant's level of water absorption and growth. No matter what, you'll need adequate room for your plant to grow and for water to drain! Choosing the right size pot for your plant is an important first step.
10-inch Pots
The smallest of the selection, 10-inch pots are perfect for herbs and succulents. This small pot holds 2.5-3 gallons of potting soil. You can even grow lettuce, herbs, and strawberries in these pots!
14-inch Pots
If you're looking to grow leafy greens, a 14-inch pot is the best choice. Perfect for cabbage, kale, or chard, these medium size pots need about 7 gallons of soil.
18-inch Pots
The 18-inch pot variety is the perfect container for your next tomato harvest! An 18-inch pot holds approximately 15 gallons of soil and can house peppers, zucchini, and even eggplants.
24-inch Pots
A 24-inch inch pot is perfect for larger houseplants that need room to grow. This larger pot variety needs about 25 gallons of soil for adequate growth.
30-inch Pots
30-inch pots are of the largest pot variety and can hold about 30 gallons of soil. You can even go so far as to plant a tree in a 30-inch pot! Large pots for plants prove useful when you're looking to grow an expansive species. This is the pot to buy if you're in it for the long haul.
Types of Plant Pots: Plastic Pots for Plants and More
Now that you have a sense of the different sizes of pots, you should also be aware of the different types. You can purchase any of these varieties based on your plant's unique needs and preferences.
Plastic Pots
Plastic pots for plants are lightweight, airy, and low-cost. They're best for indoor plants that require minimal sunlight. Plastic pots can cook the roots of the plant if left in the sun for too long!
Terracotta Pots
Terracotta pots are the go-to for gardeners. Terracotta pots absorb water more quickly than other varieties, so you may have to water your plants more often.
Ceramic Pots
Ceramic pots work for any type of plant! Unfortunately, they're a bit more expensive, and can sometimes crack in cold weather.
Hanging Baskets
Hanging baskets are visually-stunning and also provide plants with plenty of drainage. They're perfect for succulents or other hanging plant varieties!
Go Wholesale on Your Next Plant Purchase
Need a new home for your plant, or looking to get started on your indoor plant collection? Take a peek at our vast selection of wholesale planters. You can save loads of time and money by going wholesale. Your plant should never be without a home, and we have something for every plant's unique needs!
References:
1. Garden Pals
2. NBC
3. Forbes
4. Fortune Well
5. Frontiers
6. Garden Pals
7. MasterClass